Solo X Kenkoy Collection and Model Search
9:57 AM
Pinoys hardly or at times never, read old school comics these days (unless if you're a hardcore fan of course). The digital age has truly made this generation of e-book enthusiasts, website readers and graphic novel lovers. The society has shaped the kids of today to know what is Western (one of the many is the case of Harry Potter), only to become ignorant of the works produced in our land.
As a Filipino, it makes me sad to know that this condition exists within us - a situation that has truly undermined the works and talents that are
tatak Pinoy
. And so, every effort of highlighting the nation's pride, I really
do
appreciate.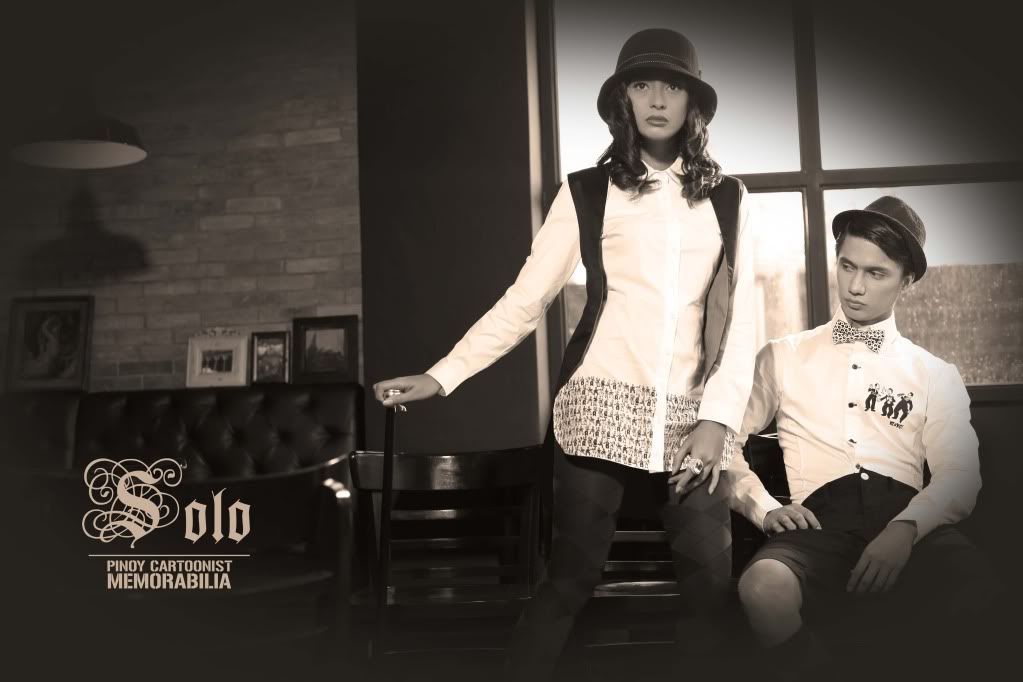 One of this is SOLO's Pinoy Cartoonist Memorabilia series. The series celebrate and feature Filipino cartoonists and re-introduce their works of cartoon characters to today's youth as part of pop culture.
SOLO began this project last year, kicking off with Larry Alcala's Slice of Life. The creative collection was well-loved and left many people asking for more. And so this year, SOLO has recently launched the 2nd installment of the series and has placed the limelight on no less than the greatest work of the Father of Philippine Cartoons, Tony Velasquez's KENKOY.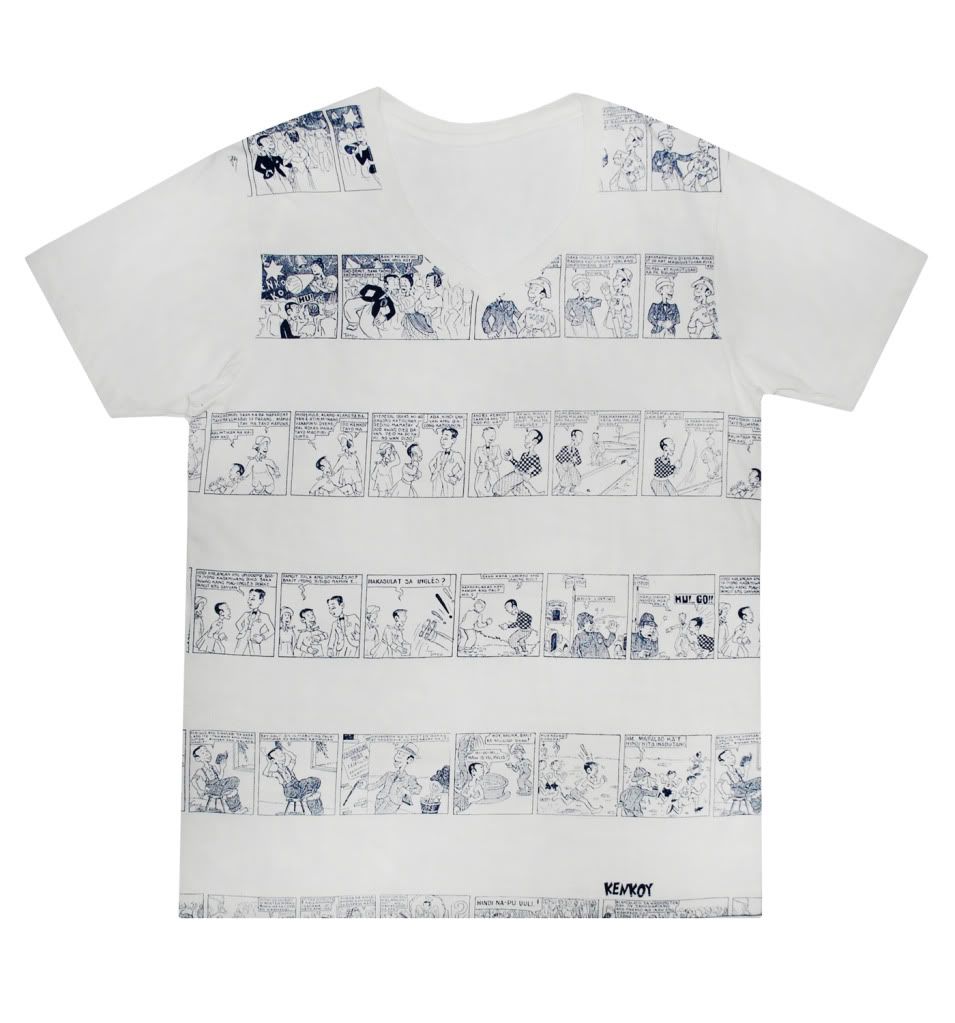 We've always used the word "kengkoy" in our daily language but how many of us actually knew that a Kenkoy character exists? Created in 1929, long before the movie stars and showbiz celebrities, Kenkoy was already a Philippine pop icon named Francisco Harabas. Kenkoy is considered the most influential comic strip in the Philippines and most successful because of the wittiness and humor, as well as his antics, colonial way of thinking and carabao-english. Kenkoy gained massive following that he was adapted into movies in 1950s-60s and musical acts in early 90s.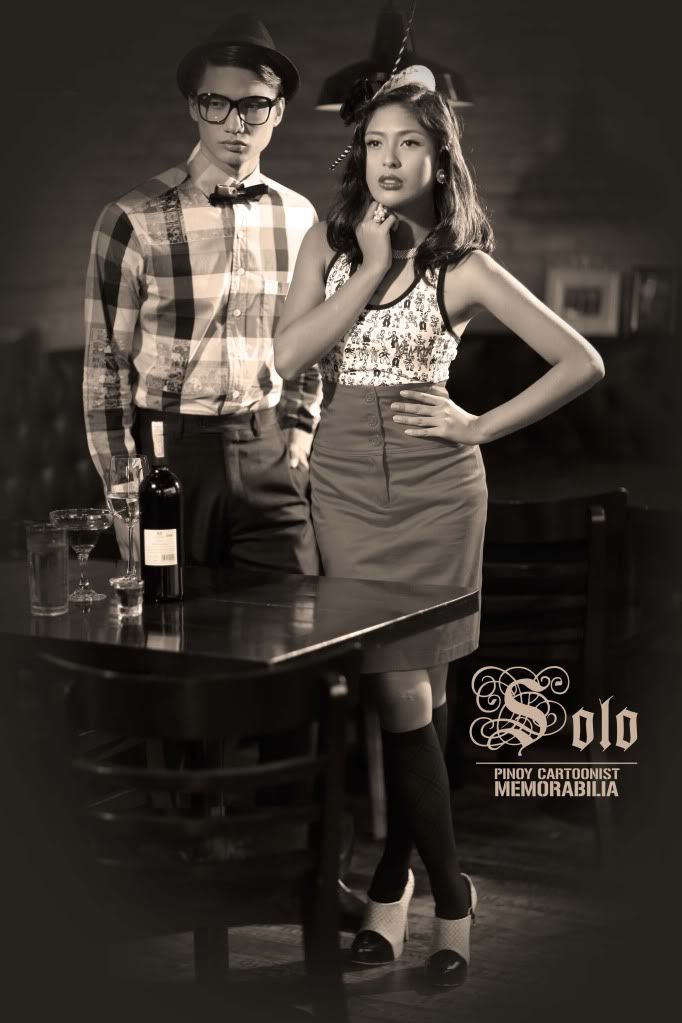 This year, old meets new as Solo Pinoy Cartoonist Memorabilia takes Kenkoy comic strips and mixes it up on trendy silhouettes and fabrics with different treatments such as foil printing, embroidery, embossed printing, flocking, high density printing and washed effect. The collection consists of His&Hers graphic tees, polo shirts, woven tops and dresses, men's long sleeves, shorts plus accessories, slingbags and gift sets like watches, vanity sets and lighters.
SOLO Online Model Search
Want to be the next face of Solo? Then join Solo's Online Model Search 2011! The brand is searching for two new faces for its clothing line. All participants wearing any apparel from the Pinoy Cartoonist Memorabilia featuring Kenkoy are to submit their creative photo entries embedded with graphic elements available for download via the website. First 10 approved entries will get rewards and special prizes from Solo! Voters even get prizes as well!
Model search has started last September 1 and ends on November 30. You have all the time in the world to join! Check out
www.solo.com.ph/modelsearch2011
for more contest details.
For more updates, visit:
Website: http://www.solo.com.ph/
Facebook: http://www.facebook.com/mySoloOnline
Twitter: http://twitter.com/#!/mySoloOnline